RatedPower customer reviews
Why RatedPower?
Delighting customers is one of our corporate values. We love to think about out customers first; put ourselves in their shoes and earn solar engineering and development teams' loyalty. We take their word above all others. Check how they rate our product and customer service.
Momentum leader in winter 2023
PV engineers love us
pvDesign has been named Momentum leader for BIM software based on having high customer satisfaction scores compared to the rest of the category in G2, the leading software review platform. 98% of users rated it 4 or 5 stars, 92% of users believe it is headed in the right direction, and users said they would be likely to recommend pvDesign at a rate of 91%.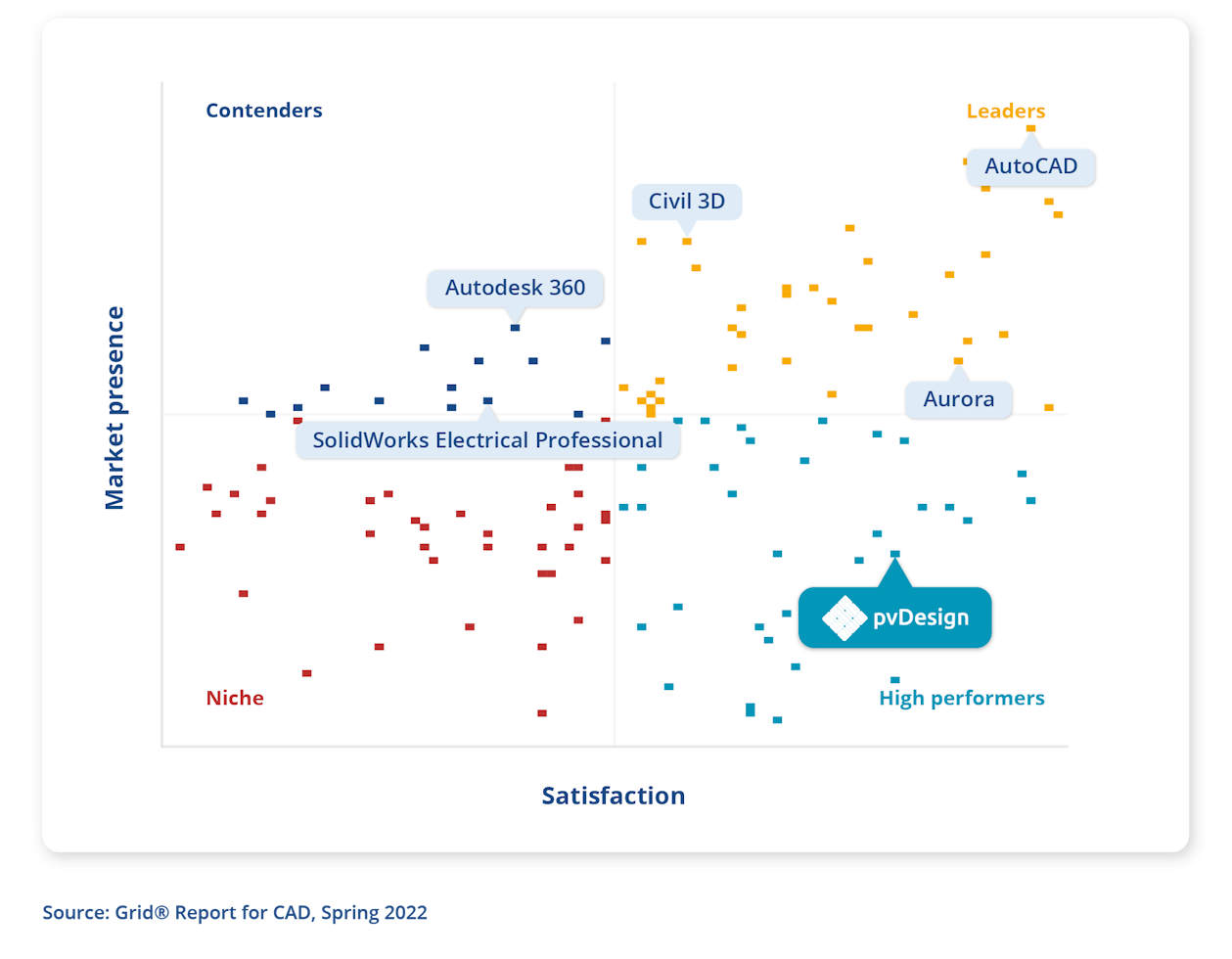 BayWa and other +150 customers trust RatedPower
The most powerful PV design software. It's an all-in-one platform: from layout to yield and bill of material!
User in Oil & Energy
Enterprise (>1,000 emp.)
The customer success team is really fast responding. They've helped us with all of our concerns.
Lennin Piñeiro
Development engineer
It solved our bottleneck on the engineering team. Our company is growing up fast thank to the large pipeline analaysis we do with pvDesign.
Roberto Fernández
Head of engineering, Esparity Solar
I like the simplicity of being able to update components or design parameters like pitch or DC:AC ratio and have a new layout in a manner of minutes
User in Utilities
Enterprise (>1,000 emp.)
I love how quick and fast the input files need to be set in order to run as many simulations as needed for a single project. A simple .kmz with area delimitations works!
Project engineer
SMB (50 or fewer employees)
User-friendly, easy to get familiar with, and a very powerful tool that will allow the solar developers to quickly define the potential of your prospects!
Business Development Manager
Mid-Market (51-1000 employees)
A great tool for site assessment. Quick to use, good for non-technical users, includes recommended settings which are automatically updated as the design workflows.
Administrator in Renewables & Environment
Small-Business (50 or fewer employees)
The most powerful PV design software. All-in-one platform: from PV layout to yield and bill of materials!
User in Oil & Energy
Enterprise (>1000 employees)
The high efficiency of generating conceptual designs for tender purposes is great!
User in Construction
Enterprise (> 1000 employees)
It is user friendly, including a database for modules, inverters and structures. You can define monthly losses for soiling effect as well as monthly values for albedo. A preliminary design is quite quick and helpful to have a forecast of energy production
Energy consultant
Small-Business (50 or fewer employees)
Engineering algorithms backed by Black&Veatch
We turned to the leading engineering consultancy company Black&Veatch to hear their thoughts and get their insights on how our energy production estimates algorithms compare to traditional standalone energy yield tools. Check what they say.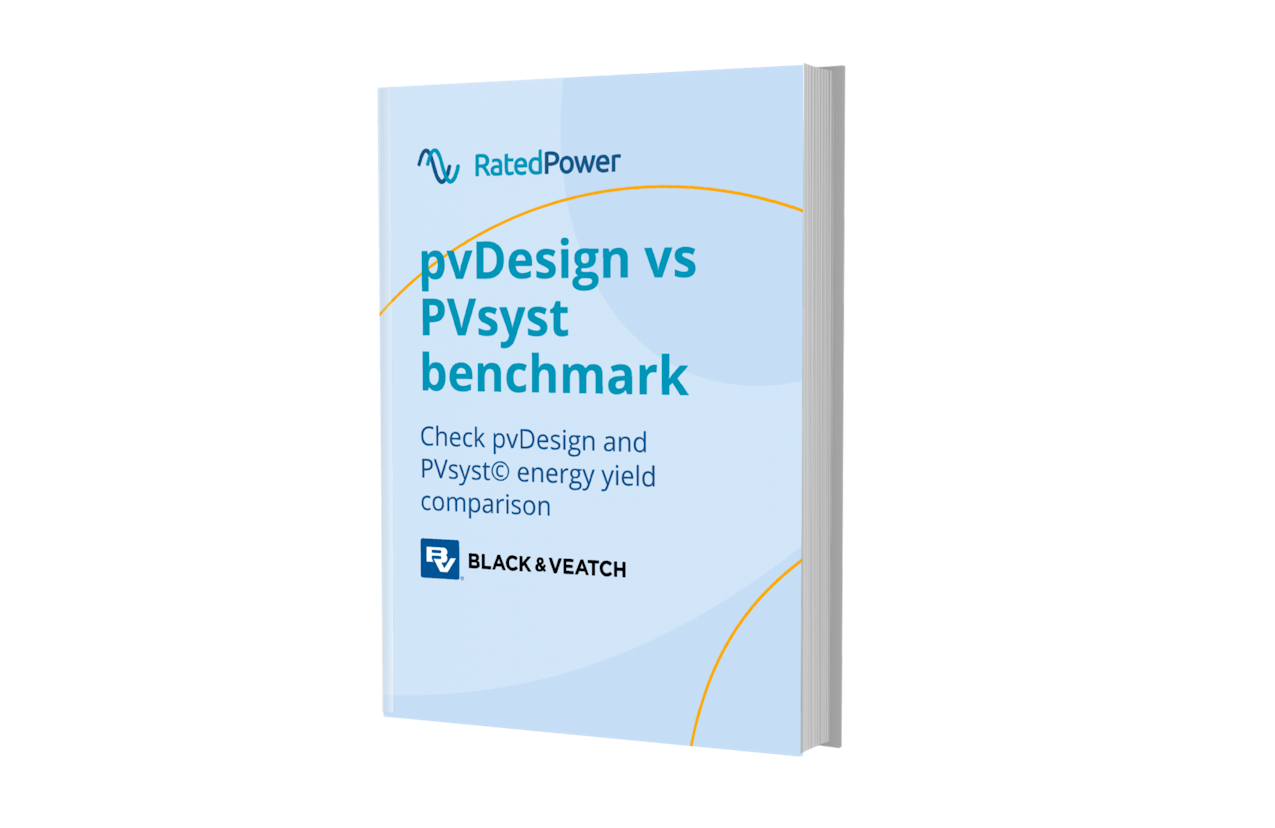 «The more I use it, the more I like it!»
We steadly ask our users to rate us on G2, a leading software reviews platform. Collecting unbiased public opinions from our users help us on our commitment to customer service excelence. It also helps you make well informed purchase decisions.
Top rated features by our customers
More than a software
An A+ support team
Every subscription includes 24-working hours response time, our detailed self-help documentation and educational resources. Get additional expert help, adoption guidance, coaching and live support by the RatedPower customer success team to make the most of your software.


Live and email support


Live onboarding sessions


Knowledge base and training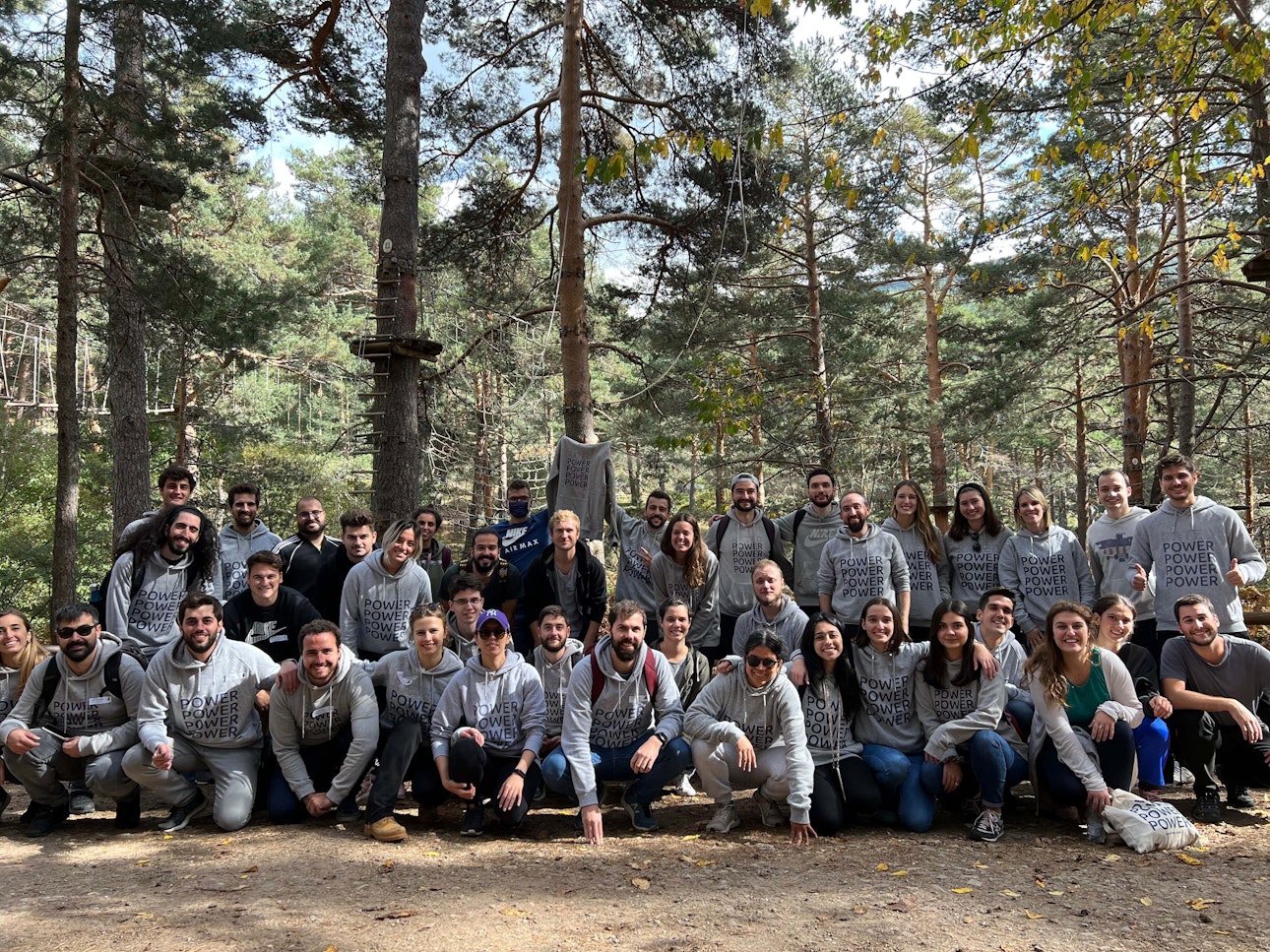 Tailored for solar PV
By gathering accurate irradiance data, the LCOE for your ground-mounted PV project is solid.
Ready player one
Tying software to your computer is so 1999. Unlike desktop apps, pvDesign plans are packed with unlimited users. Just use your corporate employee directory or send invites to your teammates.
Shipping features
Our product and development team ships new features each day. UX and UI folks try to translate your needs and requirements into beautiful screens you can easily use.
On the cloud
Since PVsyst runs locally in your machine, rapidly performing complex calculations require powerful work stations. pvDesign lives in the cloud, leveraging the calculation power of a distributed computing cluster for your designs. The hard work is on us — not on your CPU.
Always up-to-date software
Our engineering team ships product releases every day. The best part is you don't need to manually update pvDesign. Just login and start working with the latest software version available.
Built for solar developers, EPCists and engineering firms
Explore the most common use cases for your business and team.
Start accelerating your PV plant design and engineering today
Our team of specialists is happy to answer your questions and show you pvDesign first-hand.