PVDESIGN FOR BANKING AND FINANCE
Bridge the gap between developers and bankable PV projects
A clear and accurate energy yield estimate of the PV infrastructure impacts the projects' financial success. pvDesign can help bridging the gap between solar developers and lenders with well documented plant performance analysis.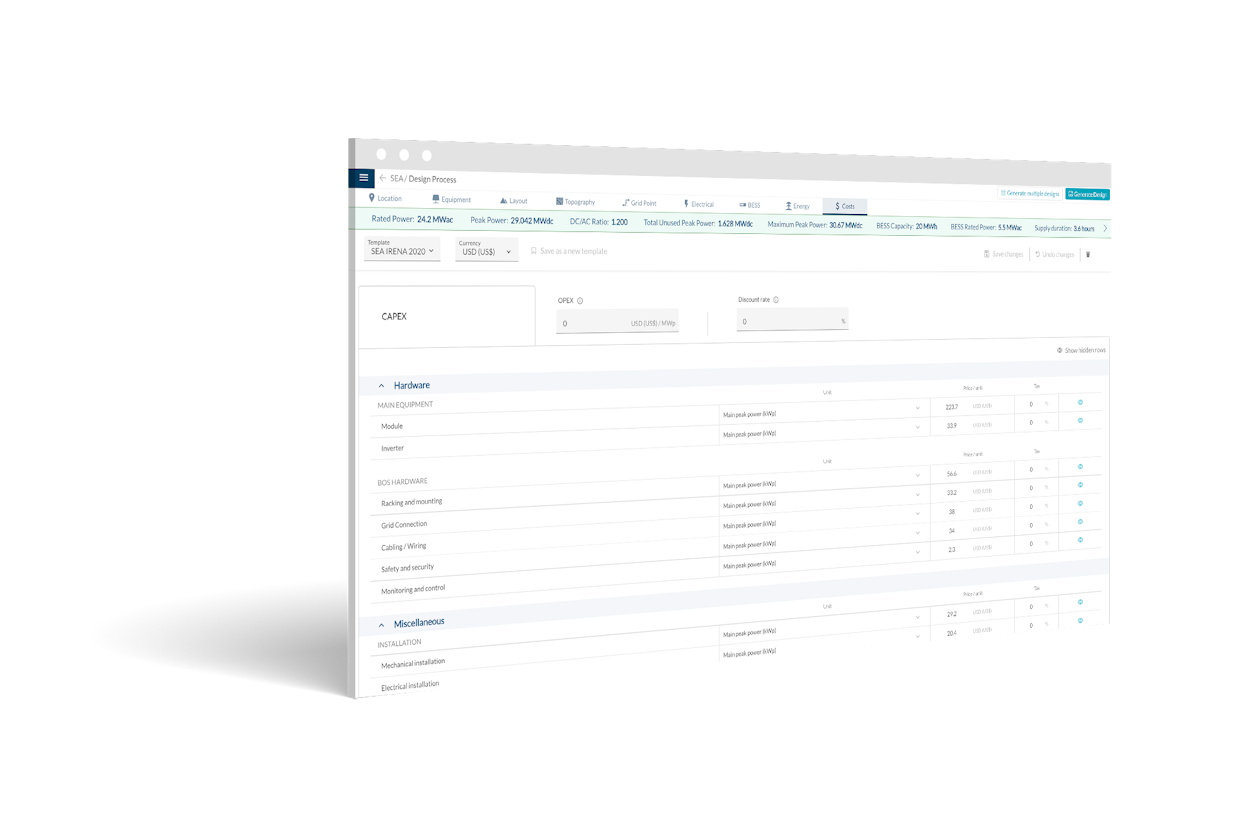 FLEXIBILITY AT ITS CORE
Reduce technical risks with accurate energy yield estimates
pvDesign helps banks and funds with solar PV investment grow their portfolio at pace. It provides development and asset management teams a toolbox for rapidly assess projects. Delivering 300+ pages of technical documentation and a rock solid energy yield in minutes.
If your purpose is either evaluating greenfield projects or you act as an independent power producer, pvDesign software helps shortening design and engineering times and slash LCOE.
The bigger, the better
Unlike one-size-fits-all apps, pvDesign's algorithms are coded for you to get a highly accurate outcome for 1+MW ground mounted PV plants.
Head-to-toe
Start with a land file and get a comprehensive engineering docs pack without jumping up and down between apps. From layout or electrical reports to energy yield and LCOE. Ready to your off-taker.
Ready player one
Tying software to your computer is so 1999. Unlike desktop apps, pvDesign plans are packed with unlimited users. Just use your corporate employee directory or send invites to your teammates.
Substation engineering
Automatically design the basic engineering of the step-up substation of your PV plant. Get a complete SLD and a fully detailed report based on your inputs.
Lives in the cloud
Say bye to manually updating your plugins. Our development team deploys new features twice a week. And you get them in no time. Just logging in your favourite browser.
Tailored for solar PV
By gathering accurate irradiance data, the LCOE for your ground-mounted PV project is solid.
PV energy yield modeling: Is it time to move forward?
We brought together a renewable finance expert and two developers to discuss the role of state of the art design and engineering software in this fireside chat.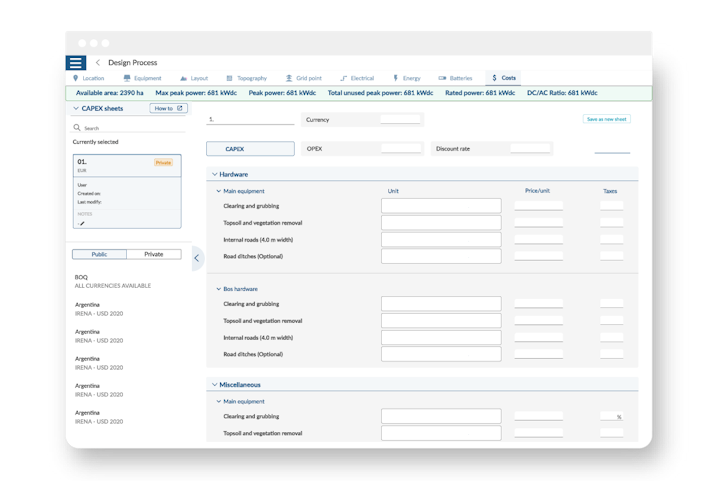 Quote projects with accurate BoM, CAPEX, and LCOE
Define the year of your project simulation to calculate output according to standard deviation. Upload horizon and albedo and set advanced parameters for losses. Use the built-in CAPEX templates or upload templates used by your company's financial team. Create a BoM, and a comprehensive financial analysis of your plant ready to hand over to your off-taker.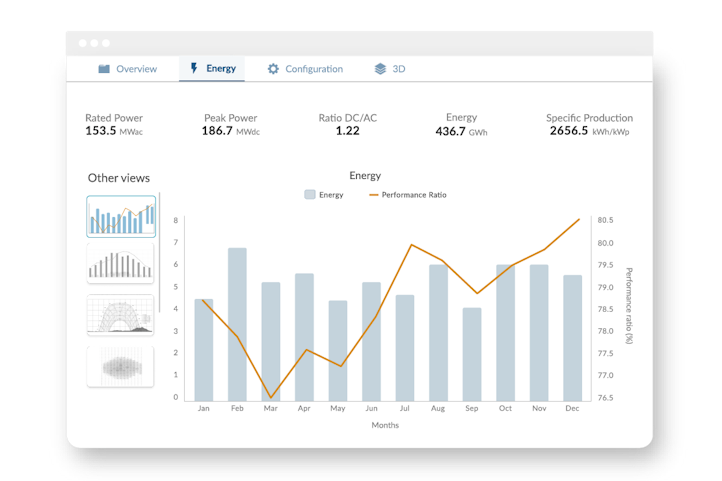 Determine project capacity and energy yield
Each tweak in your plant design will be reflected in the rated power, peak power, DC/AC ratio, or BESS-related results. Analyze the energy production estimates over time. Get energy yield results, design reports, and losses. Iterate your design based on the results of these data points until your project is optimized.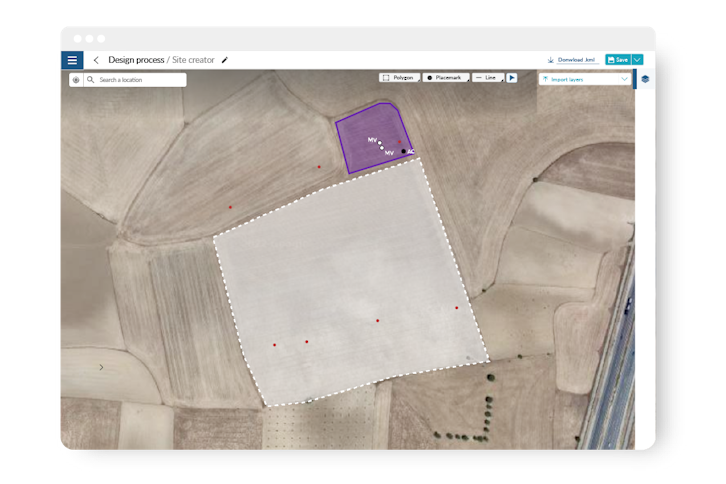 Prospect sites efficiently
Easily clone your PV plant designs and add, remove, or edit parcels within the project. Change any equipment—such as modules, inverters, or racking systems. Analyse prices, LCOE, energy production, and more. Prepare the project documentation ready for later stages.
Grow your PV portfolio
Not ready to buy just yet? No problem. Take a free product tour and discover our solar software at your own pace.
ALGORITHMS AUDITED BY BV
A bankable alternative to PVsyst
You can mitigate risks from PV projects with an accurate and trustable energy yield. Having an embedded design and engineering software within your EY tool helps you observe how changes in the PV layout affects production, CAPEX, OPEX or LCOE.
We turned to market-leading engineering firm Black & Veatch to compare pvDesign's energy yield module to PVsyst output in four real-life cases. Deltas range between +0.24% and +1.08%. Related detailed yielding documentation is available in both tools.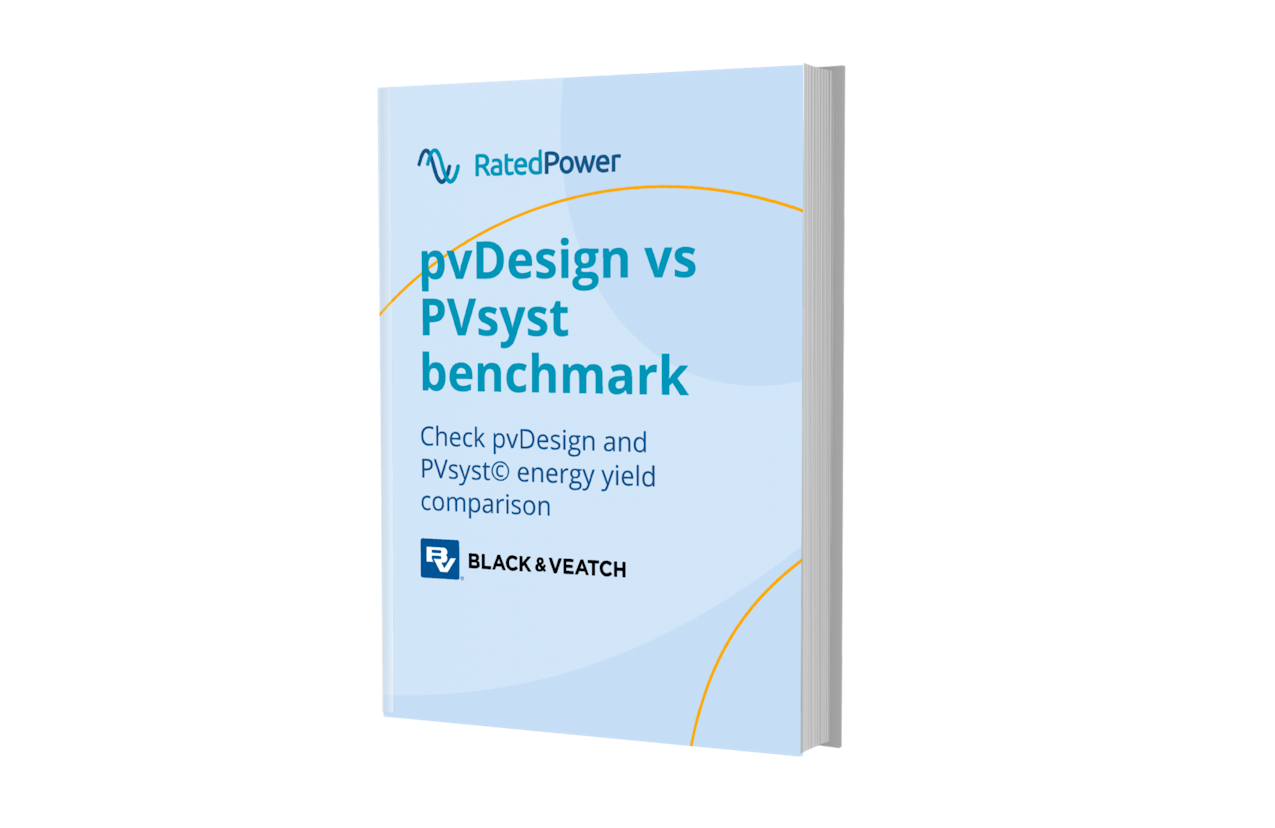 PV CAPEX at a glance
Use the default cost templates or customise them to get a CAPEX and LCOE analysis of your PV project in seconds. Just input the unit price. The hassle of finding the number of required equipment is on us.


Adapt costs categories to fit your clients requests.



Input OPEX and effortlessly get CAPEX in your currency.




Download your custom CAPEX analysis in an editable spreadsheet.



Compare multiple designs
Streamline your decision-making process by using our comparison tool. This will help you compare different designs of a project side to side using your preferred parameters and even compare them in charts.
Get the power factor methodology
The first paperwork you'll love
Download a whole pack of engineering documentation for your project. Including BoQ, design drawings, list of cables or electrical diagrams. Ready to cast to your off-taker or EPCist.


Design, energy yield and interconnection facility reports.


Project sheet, bill of quantities, listing of cables in spreadsheet format.


SLDs and 3D facility layout ready to import to PVsyst or your CAD software.


Lightning fast layout
Get a new design from scratch in minutes —including required earthworks. Or clone an existing one and compare them in a matter of three clics.



pvDesign calculates the volume of earthworks required to install a structure




It works along with the topography analysis to achieve better compliance with the terrain.




Get accurate energy yielding and cost estimates.



Run your design's shading scene in PVsyst
Export to PVsyst
Get a much faster and accurate energy yield estimates within PVsyst from your pvDesign projects by exporting the shading scene in .pvc format.


Quickly generate an accurate 3D shading scene in PVsyst. The scene considers the shape of the perimeter, the terrain features, and the presence of adverse slopes from your project in pvDesign.


Get accurate energy simulation results. Including the 3D features of the terrain and positioning of the structures.


Evaluate the effects of topography restrictions. Detecting areas which require changes to the design, such as north-facing slopes which could require increasing the pitch.


pvDesign vs. PVsyst
Join market-leading banks and funds growing its PV portfolios at pace
Discover how the leading manufacturer Sungrow leverages a validated PV modeling software for faster equipment analysis.
Watch testimonial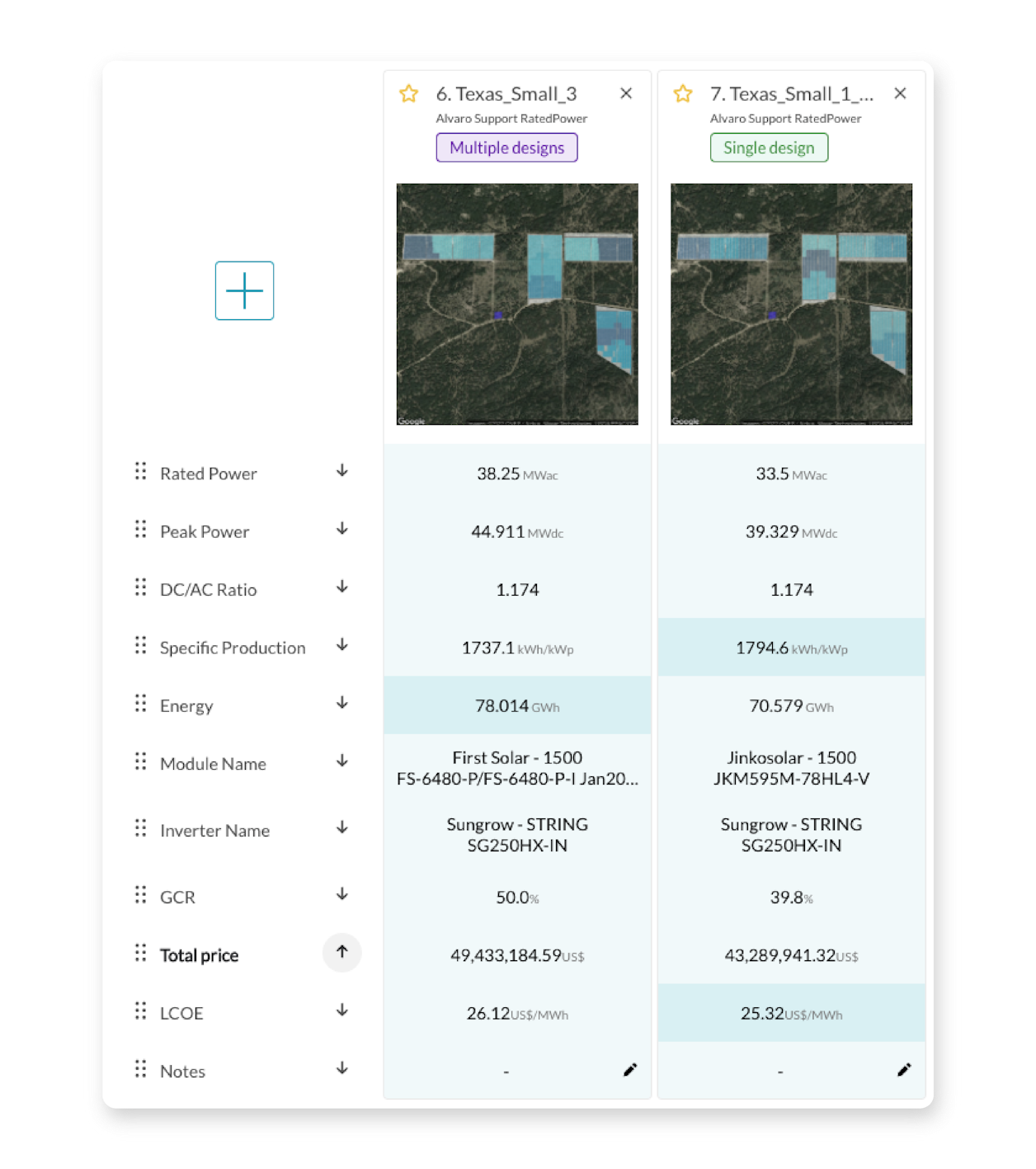 We use RatedPower to compare performance of our equipment. Our customers usually ask us «Should I use string or central inverter for this PV plant?» It's pretty tough to say something about it without taking into account a lot of parameters that your engineering team have to analyze case-by-case. RatedPower helps us speeding up this.
Nicolás Fernández-Velilla
System solution engineer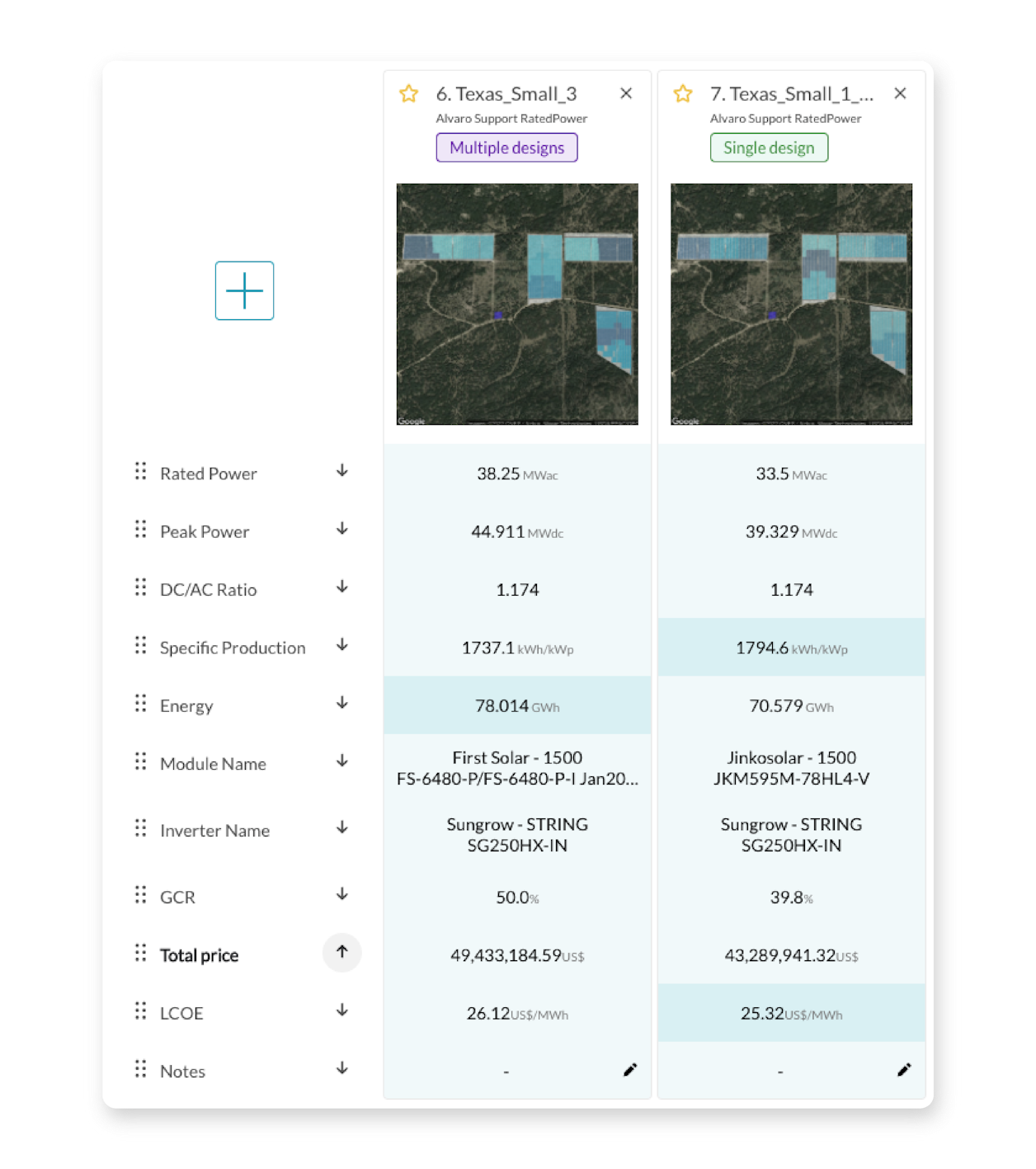 Plans built for businesses of all sizes
Choose the plan that works best for you
Essentials


10 projects


Unlimited Designs


Unlimited Users


Downloadable detailed documentation in 5 languages


Email Support


Check plans & pricing
Professional



50 projects




Unlimited Designs




Unlimited Users




Downloadable detailed documentation in 5 languages




Basic Support




1 Dedicated Onboarding Session



Check plans & pricing
Enterprise



Unlimited Projects




Unlimited Designs




Unlimited Users




Downloadable detailed documentation in 5 languages




Priority Support




Designated Customer success teams with unlimited training sessions




Two-factor authentication (2FA) settings




SAML access with your corporate identity provider



Check plans & pricing
Questions? We've got you covered
Discover RatedPower first-hand
Request a live demo and see it in action
Start accelerating your PV plant design and engineering today. Our team of specialists is happy to answer your questions and help grow your PV business.
Related content for banking and finance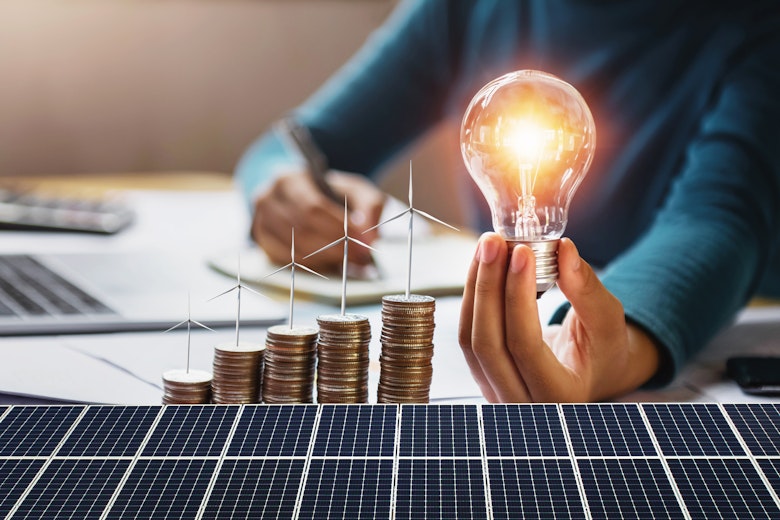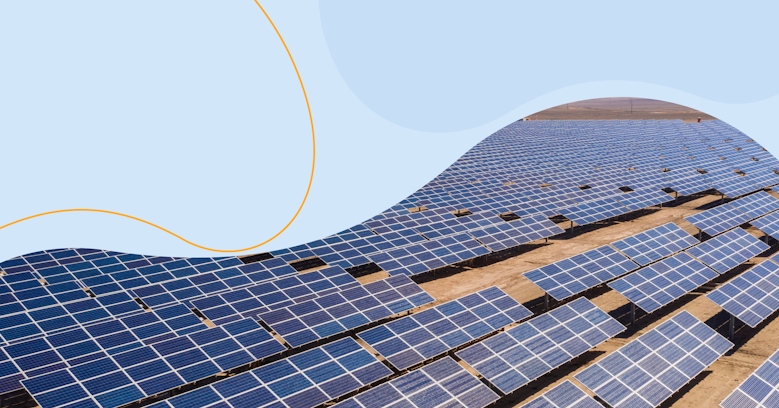 Technology and engineering
The era of standalone energy yield software is ending
Let's take a look at the foundations of PV system energy yield calculations, the history of standalone EY tools and the benefit from integrating design, engineering and energy yield in one tool