10 ways to reduce O&M costs
10 ways to reduce operation and maintenance (O&M) costs for utility-scale solar plants and increase profit margins.
The growth of solar photovoltaic (PV) solar installations is expected to bring total global capacity to 2.2TW by 2030, dominated by utility-scale projects, according to consulting firm Wood Mackenzie.  
That rapid increase in equipment installation is expected to push up spending on operation and maintenance (O&M) costs fourfold from 2020 to $15 billion in 2030.
How are O&M costs expected to change over the coming years and, crucially, what are some ways to reduce them to maximize a project's profitability?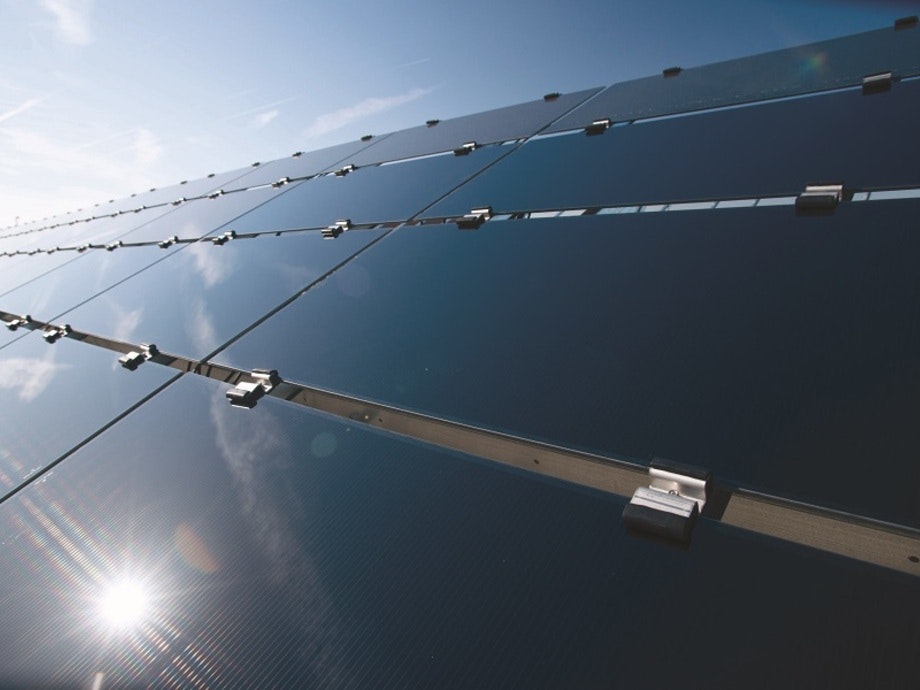 Operations and maintenance (OM) costs set to turn higher
Operation and maintenance costs are the fixed and variable expenses that come with running a power plant and ensuring the equipment remains in optimal condition. This is critical to keeping electricity output at optimal levels throughout a plant's lifespan. As well as the cost of day-to-day repairs and preventative maintenance, O&M expenses cover site and asset management, meeting health and safety requirements, and labor costs.
These costs, along with capital expenditure, determine the profitability of a project and form part of the investment case.
The US is expected to spend the most on O&M of any single country at $3.5 billion by 2030, Wood Mackenzie states, although the Asia Pacific region will likely account for $5.7 billion.
Almost 50% of O&M costs over the decade will cover repairs such as replacing inverters. This will drive the use of advanced data analytics to help identify when maintenance and repairs are needed — and emphasizes the importance of having warranties in place to cover parts.
The utility-scale solar in Europe is expected to increase its share of the market from 32% in 2020 to 50% in 2030. And around the world, the average size of a utility-scale project is expected to increase to 83MW, up by 14% from the start of 2021.
That increase in plant capacity will help to optimize O&M spending as the size and scale of a system has an impact on costs.
A report in 2020 found that project developers, consultants and owners have increased their assumptions for the average life span of a solar plant from 21.5 years to 32.5 years. Estimates for O&M costs over a project's life span have declined in recent years, thanks in part to rising competition among O&M service providers, improvements in solar module efficiency, more effective monitoring solutions, and improved preventative maintenance.
But costs are expected to rise again in the short term because of ongoing supply chain disruptions. The rising commodity prices and manufacturing shortages resulting from the COVID-19 pandemic, along with trade tariffs, are increasing costs for equipment and spare parts. That will offset potential savings from improvements to solar technology.
Over the long term, labor costs are expected to rise in countries with high GDP growth such as China and India. The Europe, Middle East and Africa region is the only area expected to see a reduction in costs, because of an increase in projects located in the Middle East and Eastern Europe where labor costs are low. Wood Mackenzie expects 20-year life span O&M costs to climb to 2030.
In the face of rising costs, how can you keep a handle on O&M spending for your solar plant project?
10 ways to reduce Operations and maintenance (OM) costs
1.           Effective site planning
Reducing O&M costs starts at the planning stage. The design, engineering and initial build of a utility-scale plant determine the layout of panels, cables, and other equipment and the cost to maintain them. The layout should provide easy access to equipment for cleaning and maintenance to keep costs low. Misalignments can cause fire or other damage to equipment, driving up repair costs.
Check how Ferenc Kis did the design and engineering of a restrictive site on an airport grounds. 
2.           Identify competitive markets
Locating projects in regions where there are experienced engineering companies, module manufacturers, and consortiums with strong quality assurance processes provides access to competitive prices that will reduce expenses.
3.           Optimize inverter design
It can be more cost-effective to install a system with multiple smaller inverters instead of a single large inverter. If a smaller inverter fails, less of the plant's generation is disrupted and the inverter is cheaper to replace than with a large inverter.
4.           Detailed system monitoring
Automated plant monitoring and regular data analysis help to identify potential problems before they affect output. Preventative maintenance typically costs less than repairs, both in terms of equipment expenses and lost generation.
5.           Look for economies of scale
Large sites can offer economies of scale. O&M providers maintaining a larger volume of assets can offer competitive pricing for full-service agreements.
6.           Clean panels regularly
Measuring system degradation helps to identify when output from PV panels is obscured by dirt, dust or debris. The cost of power generation loss can outweigh the cost of cleaning panels, so regular cleaning reduces overall expenses.
7.           Increase automation
The use of automated systems, Internet of Things (IoT) devices and drones can reduce the cost of monitoring plant performance and inspecting equipment. Automated cleaning solutions can also save on the cost of manual panel cleaning
8.           Consider most the cost-effective service provider
Depending on the project, an EPC contractor, third-party provider, or in-house staff could offer the most cost-effective monitoring and maintenance option. EPC and third-party contractors can offer lower upfront costs than employing specialist employees in-house, but there is potential for higher back-end costs.
9.           Long-term offtake contracts
Standard contracts for solar plants have tended to last 25 years, but with expected life spans rising towards 30 years, longer contracts can amortize costs over a longer time period and reduce financing costs.
10.   Avoid cutting corners
Cutting corners on maintenance to achieve the lowest O&M costs can result in higher expenses down the road on bigger repairs. Analysis by Origis Services found that squeezing O&M expenditure shifts costs into the future and can result in project owners paying 30% more than planned if they neglect corrective maintenance.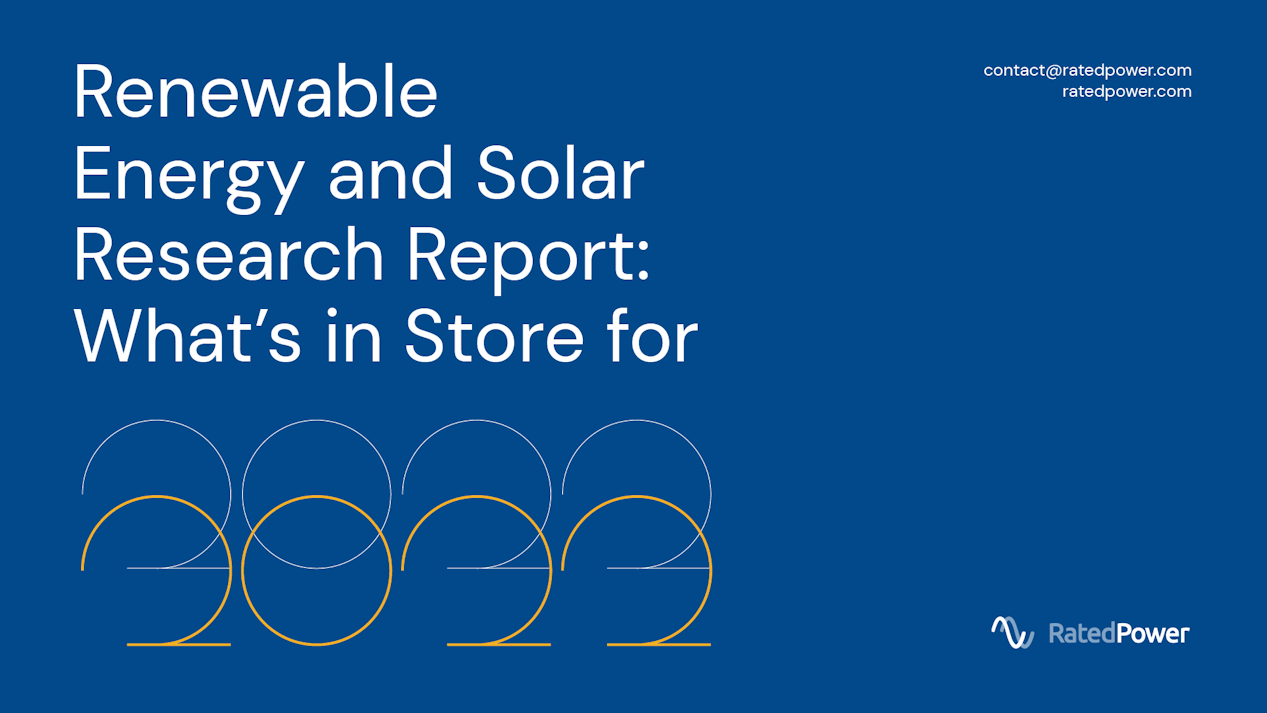 Learn the trends that will dominate the solar sector in the following years. Check out our "
Rated Power can optimize your utility-scale project
Managing O&M costs helps ensure the profitability of your utility-scale solar investment. Rated Power's pvDesign software is designed to optimize and automate the design process, which is one way to keep maintenance expenses low. Contact us to find out how pvDesign can increase your project's profit margins.
What you should do now
Whenever you're ready, here are 4 ways we can help you grow your solar business and reduce LCOE of your PV plants.
Get hands-on with a free pvDesign demo. If you'd like to learn the ins and outs of how top photovoltaic software can help your engineering team, go ahead and request your free demo. One of our solar experts will understand your current design and engineering workflows, and then suggest practical tips on how to speed up them though the right tool.
If you'd like to learn insights, ideas and inspiration for the low-carbon energy transition for free, go to our blog or visit our resources section, where you can download guides, templates and checklists solar successful pros use.
If you'd like to work with other passionate experts on our team, or learn more about our purpose and corporate values, then see our Careers page.
If you know another solar designer, developer or engineer who'd enjoy reading this page, share it with them via email, LinkedIn or Twitter.