Renewable energy by country: Who's leading the way in 2021?
Across the globe, countries are stepping up their renewable energy and solar efforts. We take a closer look at which countries are leading the way 2021.
Across the globe, countries are stepping up their renewable energy and solar efforts. We take a closer look at which countries are leading the way 2021.
There's no doubt that the solar industry is poised for impressive growth in 2021. As countries around the world tackle carbon emissions reduction, they could add a record 117GW of PV capacity this year. Plus, solar photovoltaic (PV) installations are competing on cost with fossil fuel power plants, making them a clear choice for adding new energy capacity.
Find out the role of renewable energy in a post-pandemic economy. Read our free report.
Renewable energy by countries
Leading the way among renewable energy countries, India, the European Union (EU), the United States, and China plan massive expansions in solar. How are they making advances in developing their solar industries? Let's take a quick tour.
India
As the world's third-largest solar power producer, India had 36.9GW of ground-mounted and rooftop solar capacity at the end of November 2020, having added 2.3GW since March.
Energy industry faces challenges ahead
The country has a big problem to solve, as it generates most of its energy from coal and has the third-highest carbon emissions levels in the world. And while it has done much to improve access to electricity throughout the population in recent years, India still faces an energy deficit, with only two of its 22 states reporting 100% electrification.
Government sets ambitious goals
The Ministry of New and Renewable Energy (MNRE) has set an ambitious target for India to generate 60% of its electricity from renewables by 2030, installing 450GW of capacity from over 90GW in 2020.
What's more, the government is investing in large-scale renewable projects as it sees the potential to create new jobs in rural areas. The falling cost of solar energy and battery storage relative to coal power plants is expected to save the economy billions of dollars annually.
United States
The US is the world's second-largest emitter of carbon emissions and as such, the new administration under Joe Biden has pledged to invest heavily in renewables.
Building on progress made
Even with the challenges presented by the COVID-19 pandemic the US installed a record 11GW of solar energy in the first nine months of 2020, according to the Solar Energy Industries Association (SEIA). That accounts for 43% of all new capacity additions.
And, by early December, power generation from renewables had exceeded coal-fired generation by 153 days, up from 39 days in 2019. With the favorable political environment, the US solar industry is set to grow further in 2021.
Project pipeline ensures continued growth
There are more than 200 solar projects in the pipeline for the next five years in the US. One of the largest — a 500MW solar farm in Texas — is set to start construction during the first quarter, with the first 150MW to become operational in 2022. Forecast solar capacity additions in 2021-2025 have been revised up by 10GWdc to more than 107GWdc, driven by growth in utility-scale installations, the SEIA says.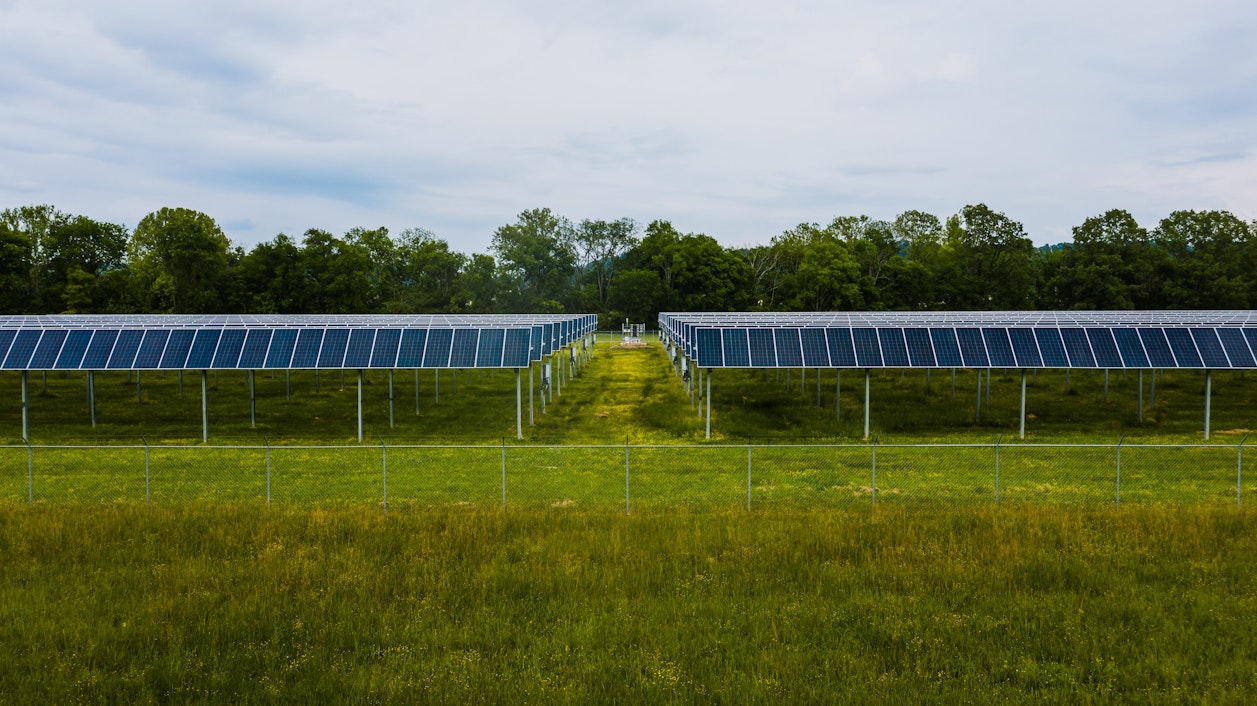 European Union
The EU installed 18.2GW of capacity in 2020, up by 11% from the previous year and the second-highest level on record, data from SolarPower Europe shows. Germany takes the lead among member states, with 54.6GW of the 137.2GW of installed capacity in the region.
How COVID-19 pandemic has impacted France' renewable sector? Check it out in our report. Get a free copy.
What's more, of the 27 EU member states, 22 installed more solar capacity in 2020 than in 2019.
Capacity to jump on pent-up demand
Solar installations in the EU are expected to spike this year, as previously auctioned projects start operation after delays caused by the COVID-19 pandemic. SolarPower Europe has revised its capacity forecast for 2021 by 5%, expecting member states to install a combined 22.4GW.
Policy support key to growth
The expansion of renewable generation across Europe received a significant boost from the EU allocating a third of its €1.8 trillion stimulus package to green projects. In December, member states pledged to raise their targets for emissions reduction to at least 55% below 1990 levels by 2030, from the previous target of 40%.
Climate policy will also be at the forefront of elections in Germany, where voters are debating the phase-out of coal and natural gas plants, energy efficiency initiatives and the electrification of transport — all issues that will also have an impact on Europe-wide policy.
China
China is the world's largest solar market and will continue to take the lead in the coming years, with an aggressive policy to tackle its carbon emissions — which are the highest in the world.
China installed a massive 40GW of solar capacity in 2020, taking its total to 240GW. In October, a 2.2GW solar plant was connected to the grid — the largest in China and the second-largest in the world after a 2.245GW solar park in India.
Accelerated rollout to keep China in the lead
Annual Chinese solar capacity additions peaked at 53 in 2017 and fell as the government reduced subsidies. However, new installations are expected to exceed 65GW per year in 2021-2025, according to the China Photovoltaic Industry Association (CPIA). Especially since the country has pledged to become carbon neutral by 2060. And, it looks like they're making headway toward this target, as renewables accounted for around 15% of Chinese energy demand in 2020, which could rise to 18% in the 2021-2025 period.
The Chinese government had intended to phase out its renewable energy subsidies in 2021. But, the new emissions target and the need for economic stimulus, because of the COVID-19 pandemic, prompted the Ministry of Finance to increase its renewable energy subsidies by 5% for 2021. Solar will receive the largest share of the subsidy budget, at RMB3.38 billion ($523.5 million) compared with RMB2.31 billion for wind and RMB59.7 million for biomass.
Solar offers attractive investment opportunities
The prospects are bright for the accelerated growth of renewable energy in 2021, with solar taking the lead for a number of countries across the world.
And, the sharp fall in the cost of solar technologies means it will no longer need subsidies to compete with fossil fuels, plus solar PV projects make for potentially lucrative investments.
What you should do now
Whenever you're ready, here are 4 ways we can help you grow your solar business and reduce LCOE of your PV plants.
Get hands-on with a free pvDesign demo. If you'd like to learn the ins and outs of how top photovoltaic software can help your engineering team, go ahead and request your free demo. One of our solar experts will understand your current design and engineering workflows, and then suggest practical tips on how to speed up them though the right tool.
If you'd like to learn insights, ideas and inspiration for the low-carbon energy transition for free, go to our blog or visit our resources section, where you can download guides, templates and checklists solar successful pros use.
If you'd like to work with other passionate experts on our team, or learn more about our purpose and corporate values, then see our Careers page.
If you know another solar designer, developer or engineer who'd enjoy reading this page, share it with them via email, LinkedIn or Twitter.