Artificial Intelligence in Renewable Energy
What role can artificial intelligence play in advancing the renewable energy sector?
For renewable generation to take up a larger role in the global energy mix, artificial intelligence (AI) may be key to achieve the highest efficiencies. Let's explore what this concept means and how it can impact the energy industry as a whole.
What is AI?
Artificial intelligence is a concept that was born almost at the same time as computer science. From the start researchers have tried to imitate the way humans think, trying to endow  computers with some form of intelligence. Currently, the most accepted definition of the field is that of the study of "intelligent agents". "Intelligent agents" are systems that, by some means, are capable of perceiving their surroundings and, in some way, react to them with the intention of achieving a set of goals.
One of the simplest examples of an intelligent agent is a thermostat. It perceives the temperature of a room (its environment), and interacts with it to achieve a specific temperature (its goals). In this case, the environment is part of the real world, but that is not necessarily the case for all intelligent agents. Also, the objectives of this system require relatively simple logic to be achieved, but this would not suffice given an increase in the complexity of the objectives or the environment.
Many techniques and technologies have been proposed over decades, with various degrees of success.  Some have been so successful in their respective fields that they have become commonplace and stopped being considered "intelligence". Other techniques have had waves of resurgence as technology advances, such as artificial neural networks. These are a subset of "Machine learning": the design of systems that learn from their experience and adapt to their environment. Other techniques rely on mathematical optimization, statistics or logic systems to achieve this goal
How can AI be used in the renewable energy sector?
In a survey with more than a 100 renewable energy sector workers, over 90% of people said their jobs would benefit from digitalization and automation; that there was some part of their workflow that could be automated by AI, particularly within design, operation and maintenance.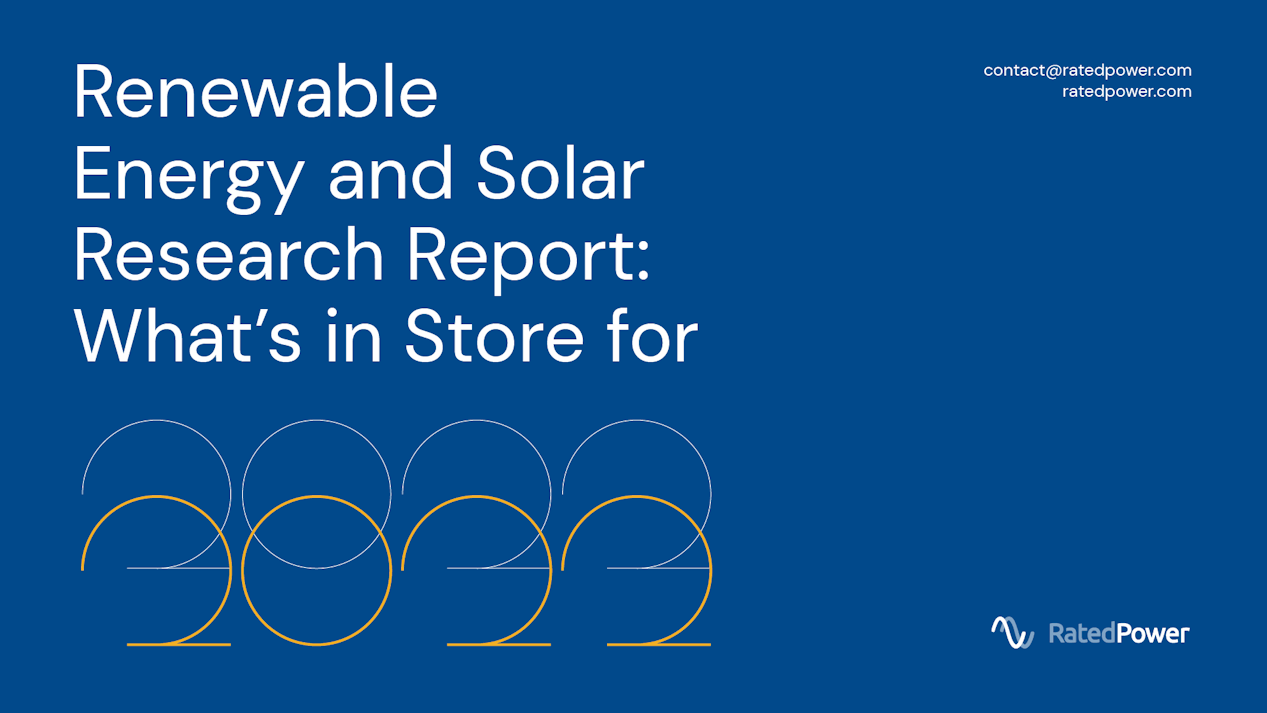 How can this be done? There are two main ways to apply AI in the energy sector (or any sector): automated decision-making and aided decision-making.
Automated decision-making involves computer systems processing information without human intervention, creating the potential for them to handle complex tasks faster than humans would be able to do in the same amount of time. An example of this are Automated AI systems for the schedule of preventive maintenance of a solar photovoltaic (PV) plant.
The limitation of this approach is that automated decisions can be distorted by different kinds of bias, which may result in incorrect decisions being made. This can cause problems in critical systems and, as such, automated decision-making is not viable for all applications.
Aided decision-making can address this by keeping the responsibility of the actual decision on the human side. As such, the AI is focused on providing insights that enrich the process. This brings with it the added flexibility of humans applying their knowledge and experience to the computer system's analysis. Aided AI systems can be used for tasks that require nuanced decision-making such as environmental impact analysis for proposed solar and wind farm sites.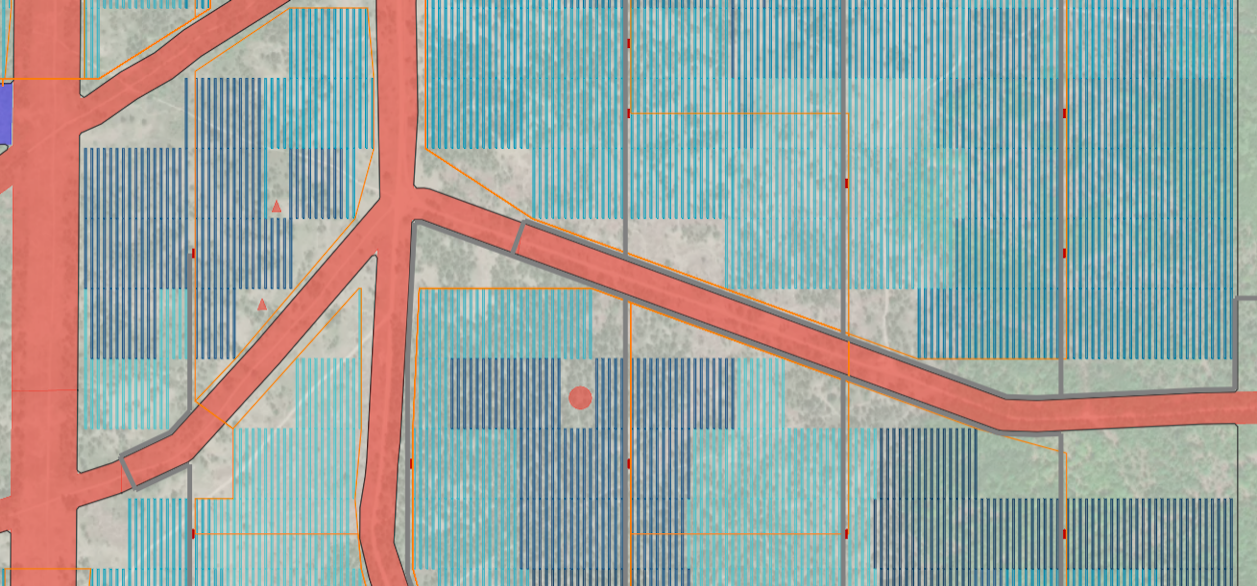 AI in the energy sector: use case examples
Risk and opportunity analysis
Image recognition, a form of AI, has a key role to play in validating data. Investors and developers can use image recognition and other algorithms to identify the possible risks and opportunities of a potential project.
Algorithms can then create preliminary cash-flow models that demonstrate to developers whether a project has good potential. By automating the project modeling process, AI tools can rapidly identify profitable projects and free up teams to focus on completing deals efficiently.
Manage supply and flow
Electricity companies and grid operators can use AI and machine learning to forecast generation, schedule maintenance and manage power flows. At the same time, consumers can get up-to-date information about supply to help manage their consumption, distributed generation, and storage to reduce their energy bills. The increasing adoption of smart meters is generating data that AI algorithms can use to predict demand and network load, shifting the load to optimize consumption from solar and battery systems.
Predict power output
AI systems can use forecasts for wind speeds and irradiance to make predictions for short-term renewable power output in minutes rather than days. In this way they can maintain grid stability and dispatching, to optimize plant availability and schedule maintenance.
Smarter economics
AI programs can combine machine learning weather models, historical datasets, real-time information from local weather stations, satellite imagery, cameras, and sensor networks. Enhanced forecasting can result in more efficient management of conventional generators and reduce the cost of starting and shutting down units, making optimal use of plants by adapting output to changing weather conditions. That can also cut the cost of solar power curtailment.
More accurate forecasting of renewable output allows generators and energy traders to bid in the wholesale and balancing markets.
The long-term impact of AI in renewables
AI applications are revolutionizing the technology and digital sector. They've become an integral part of everyone's day to day interactions with the digital world: Search engines are one of the main access points to the internet; recommendation systems are orchestrating what content is presented by social networks, streaming services and online marketplaces; and virtual assistants are present in almost every platform. Such groundbreaking changes are slowly appearing in many other industries, but there is yet a big untapped potential for artificial intelligence applied to other areas.
The renewable energy industry in particular is one that is constantly reinventing itself, embracing research and innovation to adapt to ever  growing demand. As such, it is in a prime position to successfully adopt the innovations of Artificial Intelligence and adapt them to its particular needs. Already today, new and established tools are using elements of AI to streamline processes and create functionality that was impossible in the past. If the trend continues as today, AI enhanced tools  have the potential to become as important for the future of engineering as computer aided design (CAD) software is today. 
Automate your PV project with Rated Power
AI can be used to tackle the complex problems of designing solar plants, which results in cost savings and improved efficiencies,resulting in better investment returns.
If you are developing a solar PV project, Rated Power can help you to automate and optimize the planning process with our pvDesign software. Contact us to find out how.
What you should do now
Whenever you're ready, here are 4 ways we can help you grow your solar business and reduce LCOE of your PV plants.
Get hands-on with a free pvDesign demo. If you'd like to learn the ins and outs of how top photovoltaic software can help your engineering team, go ahead and request your free demo. One of our solar experts will understand your current design and engineering workflows, and then suggest practical tips on how to speed up them though the right tool.
If you'd like to learn insights, ideas and inspiration for the low-carbon energy transition for free, go to our blog or visit our resources section, where you can download guides, templates and checklists solar successful pros use.
If you'd like to work with other passionate experts on our team, or learn more about our purpose and corporate values, then see our Careers page.
If you know another solar designer, developer or engineer who'd enjoy reading this page, share it with them via email, LinkedIn or Twitter.