The importance of off-grid solar projects and how they're impacting communities around the globe
For many remote villages and communities around the globe, access to electricity has been non-existent or limited. But, off-grid solar is helping to boost the economic and development opportunities of these locations. Read on to find out how.
In many remote communities around the world, access to electricity has been limited or reliant on expensive and polluting diesel generators. But the uptake of off-grid solar photovoltaic (PV) power systems is growing, as countries aim to increase their electrification to spur economic development, while reducing their carbon emissions to meet environmental targets.
The number of people around the world without access to electricity fell by 36% from 1.2 billion in 2010 to 759 million in 2019, which the UN attributes to accelerated electrification through the deployment of off-grid and mini-grid solar systems as well as grid expansion.
The modular nature of solar panels makes them ideal for a variety of off-grid locations and conditions. The UN Development Program (UNDP) has identified off-grid solar PV as a key technology for achieving the Sustainable Development Goals (SDGs), including:
Access to affordable and clean energy

Good health and wellbeing

Quality education

Sustainable economic growth
The World Bank estimates that mini-grids and off-grid solar can provide the cheapest option to supply 425-581 million people who currently lack access to electricity by 2030.
In this article, we'll take a closer look at how off-grid solar has boosted the economic and development opportunities for remote communities in various parts of the world.
Africa
Throughout Africa, more than 120 million households — equivalent to half a billion people — lack access to affordable and reliable electricity supply. And around half are expected to remain unconnected by 2030, according to the European Investment Bank (EIB).
Households without access to electricity often use expensive kerosene lamps or candles for lighting and dirty cookstoves that pose serious health risks. Lack of reliable lighting limits educational and economic development. Modern off-grid systems are providing sustainable solutions.
In 2020, the EIB invested €5mn in private and public projects and is supporting eight off-grid solar projects in Chad, Comores, Gambia, Kenya, Mozambique, and Uganda.
The World Bank provides financial support to around 25% of the mini-grid projects, which connect several homes, in developing countries. These are a cost-effective source of rural electrification.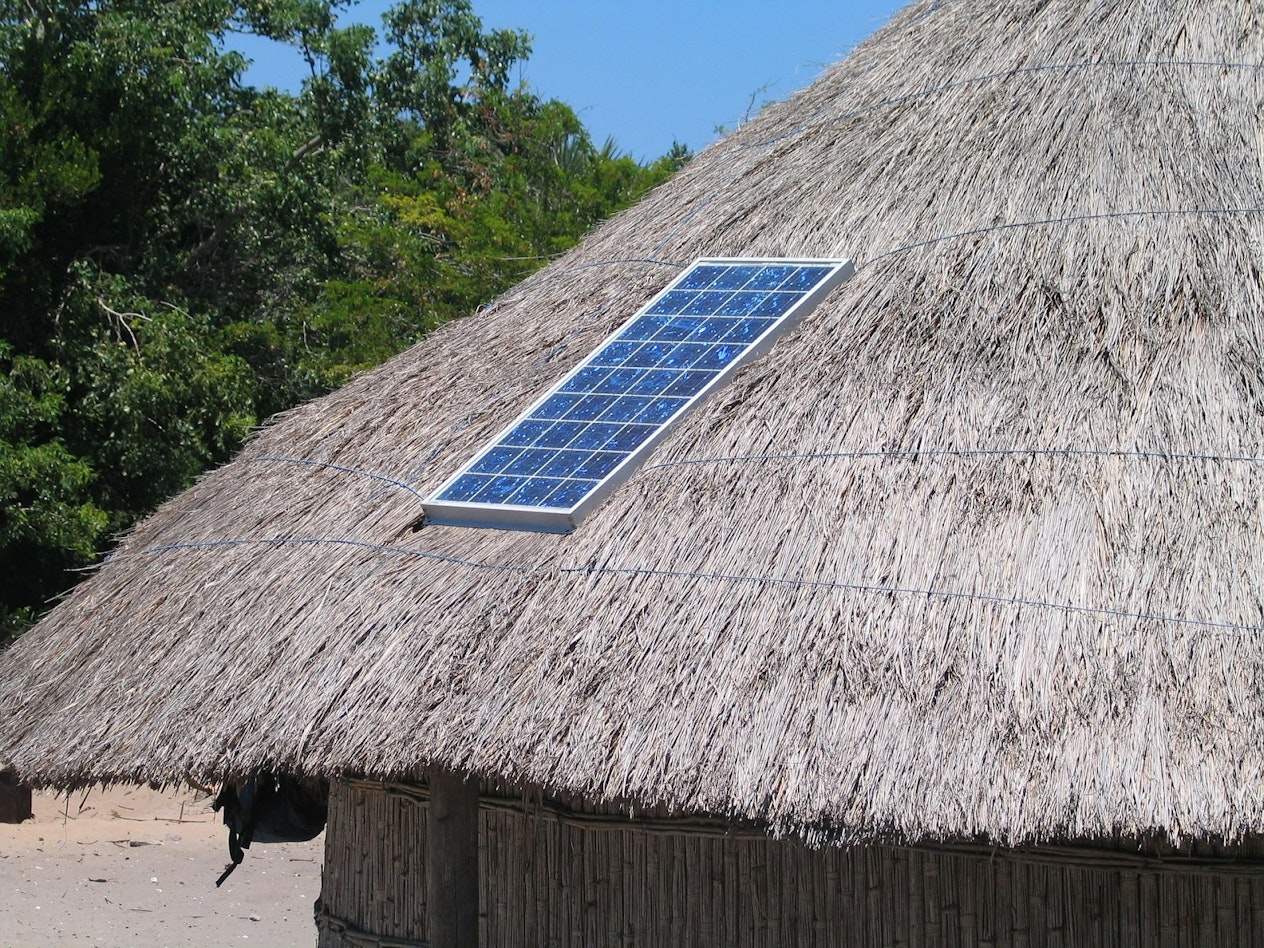 Lighting Africa program
Lighting Africa is a development project implemented by the Energy Sector Management Assistance Program (ESMAP), a World Bank partnership. Since it started its first pilot projects in Ghana and Kenya in 2009, the program has given 32.3 million people across Africa access to off-grid solar electricity, typically with battery systems in the home.
Operating in 25 countries, the program is focused on contributing to achieving SDG 7 and the World Bank's Sustainable Energy for All, which both aim to provide universal electricity access by 2030.
Ghana Energy and Development Access Project
One of the first electricity access programs focused on renewable energy that the World Bank financed was the $220 million Ghana Energy and Development Access Project (GEDAP) that got underway in 2007.
The pilot program identified solar as the best option for affordable and sustainable energy. It introduced pay-as-you-go and prepaid systems for low-income customers. Since the project was commissioned in November 2017, communities have used off-grid solar to power lighting for schools, small businesses, parks, and recreation.
SolarWorks
Since 2009, SolarWorks has been operating in southern African nations to provide off-grid solar, initially with small-scale products via distributors and then with large pay-as-you-go services. The company's largest operations are in Mozambique, and it launched in Malawi in 2019.
With funding from partners including the USAID and the Shell Foundation, as well as the EIB, Solarworks has provided electricity to some of the most remote communities in Mozambique that are not connected to the national power grid. This provides not only access to lighting, but also electronic equipment for healthcare centers.
South-east Asia
Rapid economic growth in Southeast Asia is driving higher energy consumption and increasing the impetus for renewable energy development to reduce pollution.
The region has made major progress in advancing access to electricity over the past 20 years, increasing electrification from 62% to 90% between 2000 and 2016, connecting more than 170 million people. By 2019, most countries in the region had reached an electrification rate of more than 90%, with the exception of Myanmar, which reached 68% from 49% in 2010.
However, rural communities throughout the region lack grid connectivity, and with the predominance of hydropower in many areas, climate change is threatening the existing electricity supply. Off-grid solar systems are increasingly filling the gap.
Vietnam Green Innovation and Development Centre
Vietnam installed 9GW of rooftop solar PV capacity in 2020 to bring its capacity to 16.5GW, making it one of the world's largest solar markets. In remote mountainous areas not connected to the grid, using solar systems means residents no longer have to travel long distances to charge generators or buy kerosene.
In one rural province, the Green Innovation and Development Centre is implementing an initiative to bring solar panels to off-grid communities. The non-governmental Organization (NGO) reached its target to provide solar panels for more than 500 households with a total capacity of 1.5MW by the end of last year, with some families also buying batteries.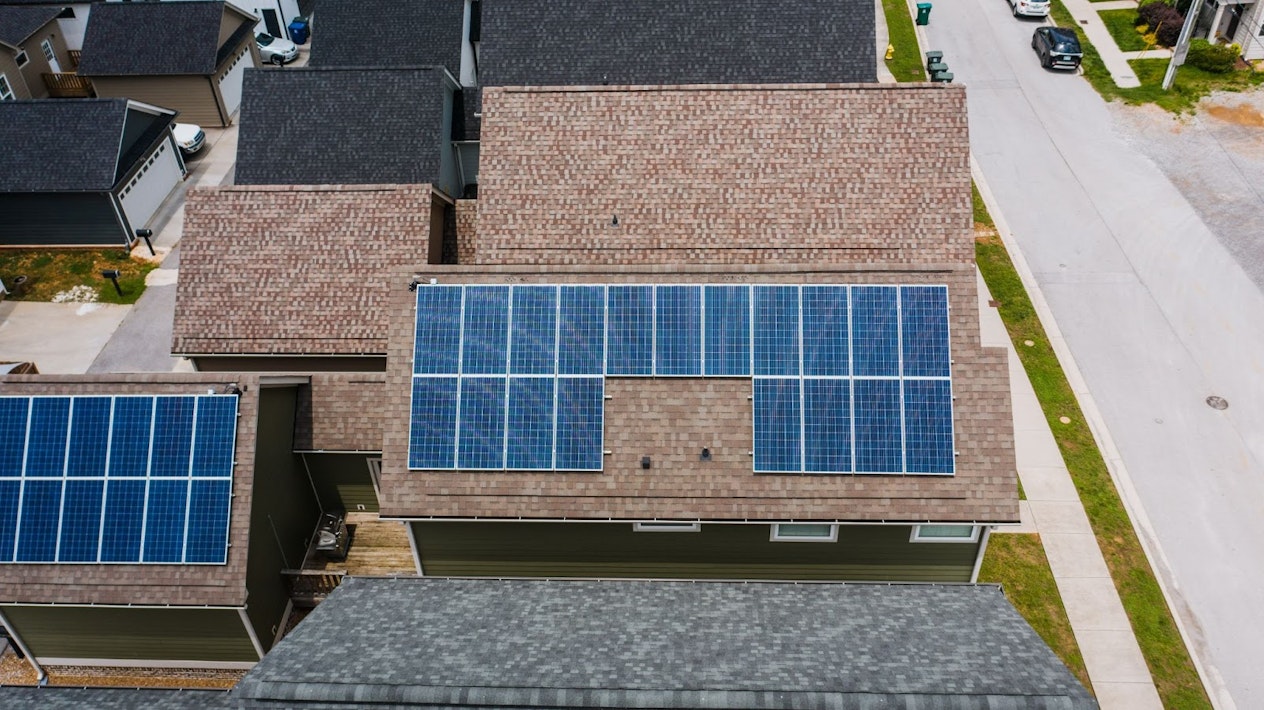 Lao mini-grid
In Lao PDR, a UNDP-funded community solar project has provided electricity to two villages with solar mini-grids. The Lao government aims to increase the country's electrification rate to at least 98% by 2030, up from 90% in 2015.
The villages of Ko Bong and Tha Phai Bai are located near a major hydropower project, but they are too remote to be connected to the national grid. They previously had access to only a few diesel generators.
The project started in October 2020 in partnership with solar technology firm PowerBlox and local utility Sunlabob. The project has installed "flex-grid" systems comprising a central hub with several power storage units that can be expanded to meet growing electricity demand. They provide energy to 147 households. A group of villagers has been trained to manage the grid, and the project is establishing an electricity fee that will be affordable for the community.
In the past, villagers would collect tree wax to create torches. But now, with light at night, schoolchildren can do their homework in the evening. Health centers have a reliable electricity supply without the threat of power cuts during operations. And the ability to buy fridges has increased food security.
Australia
The rapid uptake of solar has seen around 20% of Australian households installing rooftop systems, which has presented challenges to grid stability.
Only 2% of Australia's population lives in areas that are not connected to a grid, although these areas account for more than 6% of the country's electricity use. Off-grid demand has increased in recent years as the mining industry has expanded in remote areas, according to the Australian Renewable Energy Agency.
Australian mining company Sandfire Resources has installed a 10.6MW solar hybrid system to integrate with the 19MW diesel power station at its DeGrussa Mine, which is 150km from the nearest town. The solar panel system uses tracking technology to increase its solar output and a 6MW battery to maximize power consumption, reducing the diesel consumption at the mine by around 20%. The project is one of the largest off-grid solar and storage facilities in the world.
Plan your next solar project with Rated Power
If you are developing a solar energy project, are you making the most out of your solar software for the design and planning? Our pvDesign package can help you to optimize the engineering process. Contact us today for a demo.
What you should do now
Whenever you're ready, here are 4 ways we can help you grow your solar business and reduce LCOE of your PV plants.
Get hands-on with a free pvDesign demo. If you'd like to learn the ins and outs of how top photovoltaic software can help your engineering team, go ahead and request your free demo. One of our solar experts will understand your current design and engineering workflows, and then suggest practical tips on how to speed up them though the right tool.
If you'd like to learn insights, ideas and inspiration for the low-carbon energy transition for free, go to our blog or visit our resources section, where you can download guides, templates and checklists solar successful pros use.
If you'd like to work with other passionate experts on our team, or learn more about our purpose and corporate values, then see our Careers page.
If you know another solar designer, developer or engineer who'd enjoy reading this page, share it with them via email, LinkedIn or Twitter.